 Cartoon Buddy Club Publishing
United Kingdom history notes
- Bernard Law Montgomery -
Field Marshal Viscount Montgomery of Alamein
British General 1887-1976
Montgomery, took over the command of the British eighth army in the Egyptian Western desert 1942. Rommel's German Afrika Corps were at the gates of Cairo, but were also at the full stretch of the German supply lines.
The battle of El Alamein (actually a small railway station), was a turning point in the second world war, and a complete victory for the allies.
Although the Axis forces retreated to Tunisia and still fought a series of bitter rear guard and limited offensive actions, the war in Africa was all but over.
Montgomery was later to command (on the ground), the allied armies landing in Normandy (D Day). His tactics allowing the U.S. forces to break the Axis lines, and effect one of the most rapid armoured advances in military history. The American Generals however,tended to dislike Monty's character, and personal attitude.
Monty went on to plan the Market Garden operation (the air-assault of the main Dutch bridge river crossings at Veghel, Son, Grave, Nijmegen and Arnhem).
Later his tactics enabled the Allies to counter the German Ardennes offensive on the northern flank and his army group launched the assault on the Rhine and the 'Drive to the Baltic'.
Monty accepted the German Instrument of surrender 1820 hours 4 may 1945 at his tactical headquarters on Luneburg Heath, his war was over.
Page 14. Bernard Law
Montgomery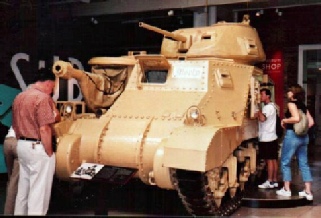 Monty's own American manufactured Lee Grant armoured fighting vehicle,
used during World War Two in the Western Desert area.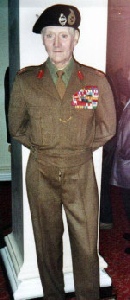 Viscount Bernard Law
Montgomery in uniform.